Journaling the coronavirus: Friday August 14  to remote learn or not remote learn, that is the question as the US daily death toll climbs to 1500
It's hard to keep a journal when things are changing so much. Journals I believe are more than a simple recitation of the happenings of the day.  But every day is so packed with happenings, from COVID infections and deaths, new information, new disinformation, book releases and weird weather, plus fantastic swings  – by stocks in the stocks market, by fists in the I-don't-wanna-wear-a-mask idiots in the supermarket – there is not enough time to report, much less digest or cogitate. 
When you look at all the pictures of maskless people congregating en masse in places like Sturgis South Dakota, Portland Oregon and New Ipswich New Hampshire, it might seem like the emergency is over, or that we're at least on the downslope of this thing. But pictures can be deceiving, especially if they contain enraged Americans spewing conspiracies about mask-wearing sheeple and government vaccines that are really surveillance chip injections.  We are not on a downslope, but an upslope: seven months after the first official case hit US shores, we had our highest daily COVID-19 death toll yet in the US at 1,499 just this week.
I live in California, where we have 601,975 cases, and 10,981 deaths. Across the US there are 5.2 million infections, and 167,000 deaths.  The states with the biggest death tolls other than California have been New York (32,797), New Jersey (15,885), Texas (9,527), Florida (8,765) and Massachusetts (8,751). 
"You'll see with the maps we're going to put up you'll see a lot of the country has no problem whatsoever," the president tells his briefing audience. 
Warped
It's ironic in the extreme that America's lackadaisical, discombobulation of a response to the coronavirus is code named "Operation Warp Speed". Not since George W. Bush sauntered in a flight suit in front of a banner proclaiming "Mission Accomplished" has a non-achievement been celebrated with more inappropriate language. 
The stated goal of OWS is to develop and deliver a vaccine in record time, which is a noble goal, however it's an oddly tone deaf code name for a process that, historically, has taken years. Even if we halve the last record it will still likely take years. Calling it "warp speed' seems like an exercise in setting expectations too high, but maybe that's just me.
"We've had a tremendous week uniting the country in our fight against the China virus," says the President in his renewed daily briefings (now delivered sans Pence, Fauci and Birx). "We're working very hard on protecting people in nursing homes. We made a big contract with Pfizer to product a vaccine." 
Pfizer, by the way, is the company that made over-the-counter Zantac, which became the world's best selling drug in 1988 and which was taken off the shelves in October 2019 when the FDA found it contains a cancer-causing chemical.  How much profit do you think Pfizer made in the ensuing thirty years? Yeah. 
We're Closed!
Reports by the New York Times show about 10% of new cases are driven by patronage at bars and restaurants (even though most states only allow outdoor eating). I read today that at a gathering of 25 people there is a 34% chance that someone will be infected. That stat is specific to San Francisco; across the bridge in Marin the chances jump to 75%.
In Georgia, a camp welcomed 344 campers, but sent everyone home when, in the first few days, 76% of the campers and staffers tested positive – the camp didn't require masks. Interestingly, I went to a Black Lives Matter march in May, there were an estimated 10,000 protesters. We were  packed in – maybe two or three feet of distance at best, often six feet of distance while walking, but I was pretty worried, with all the chanting, singing and proximity. But everyone wore a mask, and not only did I not get sick, there were no reports of a surge of infections in the city.  So my own experience tells me masks offer some protection if everyone is wearing one in situations where people are packed in. 
Most symphonies cancelled their entire 2020 season. I didn't renew my season tickets with the San Francisco symphony orchestra – the thought of all those wind instruments…shudder. The Big 10 postponed football season until spring 2021. The annual Outside Lands concert in San Francisco has been cancelled. The Foo Fighters tour, cancelled. Christmas isn't cancelled but the Rockettes at Radio City have been cancelled. Lady Gaga, Smashing Pumpkins and Nick Cave and the Bad Seeds have all canceled their 2020 tours.  It is shaping up to be a very quiet year, musically speaking, which may be at least partly why Taylor Swift's latest release Folkore is probably doing so well. People are starved for new music (also, it's pretty good).
I am no longer one of those people who doesn't know anyone who got COVID-19. In addition to one long-termer friend, four of my extended family members have gotten COVID – two (< age 18) were asymptomatic, two (> age 50) are feeling flu-like symptoms but are well enough to be chatting on shared messaging channels, though one has lost her sense of taste. 
The election & back to school 
Joe Biden just announced Kamala Harris as his pick for VP.  Within minutes, President Trump called her a nasty woman. In 2016 (was that really only four years ago?!) calling Hillary a nasty woman was shocking and juiced ratings for days; this time around, reporters didn't even blink and all the women I know just snorted, not even bothering to be offended. One woman took out her Nasty brand lip balm for the occasion. It's like listening to the boy who cried wolf deliver the daily wolf report – after three and a half years responding to the outrage alarm, it seems people are just tired of it. Also, they have other things to think about like, will their kids die if they go to school, or (more likely) will they bring death home with them?
Reading in a sing-songy voice, the president tells us the College of American Pediatrics says lengthy time away from school "often results in social isolation making it difficult for schools to identify learning deficits as well as substance abuse, suicidal ideation and sexual abuse…beyond the educational and social impact there is a substantial impact on food security and physical activity."  He adds, reading, "Online learning has never been an effective replacement for in person learning."  These are good points. But they are cart points, that should follow, not proceed, horse points. 
According to Caroline Buckee, of the Center for Communicable Disease Dynamics at Harvard's School of Public Health, made one such horse point: "We should be aiming for no transmission before we open the schools and we put kids in harm's way." About 40% of the largest school districts in the country are opening up, many of them mask optional like the high school in Georgia that opened up and immediately closed back down after 35 confirmed cases of COVID-19.
In case you were wondering, Dr. Sanjay Gupta is not sending his kids back to school and oh by the bye, neither is the president (!)
"Children are at lower risk from the China virus and often have only very mild symptoms or none at all and medical complications are exceedingly rare," the president reads from his binder. "In fact 99% of all China virus hospitalizations are adults, and 99.96% of all fatalities are adults – less than 1% of all deaths are children," he assures us.
I'm a market researcher, and I've learned a lot about being fooled by the appearance of size of effect by considering just one, small number, like less than 1%. So let's take a deeper dive into what that small number translates to, in lives.  In 2019, there were approximately 56.6 million students attending elementary and secondary school in the US. If the student fatality rate is 'only' .01 then we'll have 5,660 kids who needlessly suffer and die of COVID-19.  I personally don't know anyone who would consider that an acceptable number.
"The Dems want to keep the schools closed until after November 3rd to help them politically," the president says. Myself, I think the people who want to keep the schools closed simply don't want to volunteer their kids to be one of the 5,660. 
But in another briefing, the president makes it clear that opening has everything to do with the politics of education funding – or, rather, withholding funding. The $105 billion slated for schools as part of the next coronavirus relief bill – for more teachers, for repurposing spaces and PPE – is predicated on schools re-opening, says the president. "If schools do not re-open the money should go to the student so parents are in control of their own decision," he says, adding "We cannot indefinitely stop 15 million kids going to school; 5.6 million parents can't return to work if schools do not re-open this year. So they have to open." 
Polls, boats, bikes
The president trails Biden according to polls – according to all the polls, even the one by Fox News.  Not only are his disapproval ratings higher than his approval ratings, those that disapprove mostly strongly disapprove – even among Rasmussen polls, which the president speaks of approvingly because pollsters there have consistently given him better numbers than any other polling company. This has not stopped the president from calling them – all of them! – "fake" polls, and giving his own accounting of how he's doing, which is much better thank you very much.
"We're leading in Arizona, Florida, Pennsylvania, Georgia. We get a lot of fake polls just like we have fake news – four years ago I was losing everywhere, and I ended up winning all of them, and I expect the same thing this year, the same suppression-type polls."   ~President Trump 
The polls were, in fact, all wrong in 2016. In the words of George W. Bush, they were clearly misunderestimating something including the effect of Russian hackers. But by the same token, President Trump and his people also seem to be misunderestimating the impact of what's new in 2020 – i.e. that we're sitting in the middle of a horribly mismanaged pandemic with more than a hundred thousand dead Americans and an additional ~22 million newly unemployed… and it looks like we have a couple more roller coaster hills to go before the ride is over. 
The president is clearly sad about no longer playing the role of the loved outsider.  "There are thousands of boats and bikers with the Trump sign," the president told reporters, making me wonder what the boater and biker demographic is.  My husband just restored a BMW K1200, and my neighbor has a boat, and that is adding up to two votes for Biden, so. 
"There is more spirit now than there has ever been for my campaign. What we've done no one has ever done – rebuilt the military, cut regulations at a level no one has ever done, lowered taxes, we got EVERYTHING for the VA.  We created an actual force –  actual army navy air force, marines and space force – that hasn't happened in 75 years!" says the President. The amount of time spent on this speech far exceeds the amount of time spent talking about the US response to the virus.
The RNC convention slated for Jacksonville Florida has been cancelled. "The pageantry, the signs were all top of the line," enthused the president to the press corps as if he were the art production assistant. (As with every incompetent executive I've ever worked with, the president delights in immersing himself in marketing minutiae despite a demonstrated lack of taste and judgement.) "But I said, the timing is just not right with the flare-up in Florida. I have to protect the American people, that's what I'm about, what I've always done, what I always do. I'm always going to take care of you."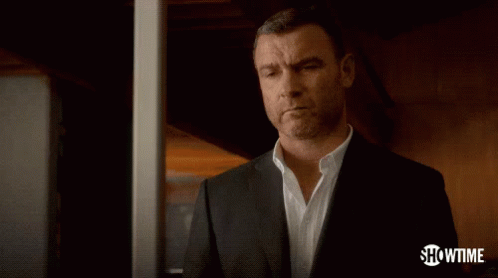 I typed that last paragraph word for word as I listened (so glad I took typing in high school, being able to type 125 wpm has been a useful skill). I can't help wondering if that last line "I'm always going to take care of you" was something written in the 80 pt font binder of notes in front of him, or if it was an ad lib.  "Taking care of it/you" is a phrase with many interpretations – according to the free online dictionary of idioms, to take care of something means (1) to look after or assume responsibility or care for someone or something  ("My mom is working this weekend and I have to take care of my sisters."), OR, (2) to murder someone or dispose of something (Example: "The mob boss told his lackey Michael Schmohen to take care of the witness so he couldn't testify."). 
Weather and other disasters
At the end of June, a magnitude 7.5 earthquake hit Southern Mexico. At the beginning of this month, hurricane Isaias made landfall in North Carolina with winds of 85 mph, causing more than $10 million in damage. On August 4th, 2,750 tons of ammonium nitrate stored improperly, for years, at a port warehouse in Beirut exploded, killing 220 people, injuring 5,000 and leaving 300,000 people homeless. At the beginning of this week, a windstorm called a 'derecho' (I was today years old when I learned that word) hit Illinois and Iowa, topping 100 mph in some places and flattening crops like a giant spaceship had set down in the night. The pictures of the grain elevators collapsed like tinfoil buildings in Iowa are stunning. The Iowa Secretary of Agriculture says tens of millions of bushels of grain have been damaged and destroyed. 
Tragedies, all – and then you realize, in each of these places, for all of these people navigating this grim moment-to-moment life, the virus stalks us.  
Also, winter is coming – literally and figuratively.  According to the Center of Infectious Diseases Research and Policy at the University of Minnesota (a place where people really understand winter), unless Americans use the dwindling weeks between now and the onset of indoor weather to tamp down transmission, "this winter could be Dickensianly bleak." For those unacquainted with Victorian literature, that means a whole hell of a lot of unnecessary deaths, especially among the working poor.
CDC Director Robert Redfield concurs, saying states need to have less than 5% of COVID tests returning positive before flu season arrives. In the past seven days, more than 30% of states are reporting over 5% test positivity according to Johns Hopkins. In Texas, it's 23.7%. No, that's not a typo. 
Books
Mary Trump released her book, John Bolton released his book, and Michael Cohen released his book, with a forward written in the Otisville Federal Prison in Otisville, New York. If you've read one, some or all, slide into the comments with your best recco please. 
Of the three, I'm most likely to buy/read "I got-nothing-left-to-lose" Cohen's. I find it interesting that he says he did it all for power.  I wonder what power means to him – does it mean people being scared of your boss (in his case, Trump?) Does it mean being able to buy expensive clothes (as it apparently did to Paul Manafort?) Does it mean seeing people feeling belittled, demeaned, bullied or threatened and being glad it's not you? Those of us with authoritarian fathers are nodding along – yeah, that's power, to be trusted by the bully, to be bully-proofed by the bully's own approval. 
Musk
I've always liked Elon Musk. Sometimes he says boneheaded things, but so do we all.  Maureen Dowd (who has worn the bonehead tiara, betimes) interviewed him and in spite of that I now like him more. He doesn't get near enough credit for the success he's had.  I'm sure the money offers some feeling of compensation, but he doesn't seem particularly enamored of money. When an interviewer asked him, which would you rather be, a meme lord or a billionaire he definitely leaned toward meme lord, and made his interest in resources clear.
"You need resources in order to make life multiplanetary. That's the reason I'm accumulating resources. But I don't otherwise care about resources."  ~Elon Musk
Once, I was running up a famously steep hill in San Francisco. At the top of the hill (at the cross streets of Pacific and Lyon) one can look west and see the mighty eucalyptus forest of the Presidio and the western sky beyond; to the north is a view of the Palace of Fine Arts, the bay, the twinkling lights of the Marin headlands and the dark hulk that is Alcatraz; to the East, the modern beauty of the Oakland bridge and the downtown skyline.  I hardly ever encounter runners or walkers on this hill which is why I run it – choosing the steep path has its advantages. This particular time, as I ran up and up and up, there was a man who was a dead ringer for Elon Musk standing in the middle of the street at the top of the hill, arms akimbo, gazing at the view.  He turned his attention to me as I got closer to the top, grinning with delight at the view, the day, my workhorse workout, himself.  I topped the hill, turned left and continued on with my run. "All right!" I heard him say in my wake.
In his interview with Maureen, she asks him what his nicknames were as a kid. "Encyclopedia" was one because he read the entire Encyclopaedia Britannica and Collier's Encyclopedia. He tells her, "I had a lot of nicknames. Many of them were not flattering. Usually involving some version of my name, like Muskrat."  That, too, was my nickname growing up, just occasionally in the early 70s,  but incessantly after the stupid Captain and Tennille released their titanically stupid song about marsupials Susie and Sam getting it on aka Muskrat Love. How I hated that song. I seriously thought about running away (I was in 5th grade) but understood immediately that because of Casey Kasem, that song and therefore the nickname would follow me wherever I went.
Elon and I have something else in common, in college we both rented big houses and paid for the rent by throwing parties. The house I rented with seven roommates became known as The Pour House and our parties were much better than the frat parties – so much so that , after the frat parties ended, some of the drunkest frat boys would show up at The Pour House, looking for trouble. I worked at a local donut shop, and though it sounds like a cliche I became friends with the local cops, who often stopped by for a donut and coffee (refills 25 cents). I told them about the problem frat guests at our parties, generally causing mayhem and endangering our scheme to pay rent. These fine police officers would make it a point to drop by, in uniform, and take a walk around the premises and hassle the frat boys into leaving. This might be the coolest thing that ever happened to me. Of course I gave them free donuts.
In addition to saying occasionally dumb things, Elon says a lot of smart things, most notably "We ought to be careful of creating dynastic wealth in the U.S. Just generally, an aristocracy of wealth is a cause for concern." It's good to remember that our founding fathers wrote the Constitution as a rebellion against the dynastic wealth they were closed out of in England. 
My husband wants a Tesla. We are holding on to our current cars – they both have more than 200K on them – until such time as we can get the Tesla. "I've bought my last gasoline powered engine," the husband says.
To say the husband (the h) is handy with cars is an understatement – as I write this, he is down in the garage (the Grungeon) with our neighbor. Together they are tearing apart the neighbor's Porsche – it started as a clutch replacement project but has worn on over the months to include pretty much everything.  On auto repair days the h wears his Carhartt's biballs –  what I call his "murderalls" because they have a Jason/Michael Moore vibe to them, rendering the wearer both anonymous and potentially lethal in just one garment. I am not a fan of new cars because of the immediate depreciation, but I figure the new Tesla will be our last new car, and feel really good about a car where the builder says "When somebody has ordered a Tesla, the first thing I ask them is what can we do to make it better."  I hope he gets a chance to ask my h.
COVID Rules & Relief
In Germany, Senegal, South Korea, Italy, Albania, Eritrea, and Singapore there is a strict mask mandate, and you're fined if you don't follow the rules.  Meanwhile, the president continues to treat masks like a personal decision, much to the chagrin of infectious disease experts. 
Our Senate is taking a month long break, so tens of millions of Americans are just going to have to wait til these millionaires get back from vacation to find out if they are going to get thrown a lifesaver or an eviction notice. Republicans fear that the extra $600 per month in unemployment is too generous, keeping sluggards and layabouts at home, comfy and secure from the virus instead of back in the low-paid trenches getting swung at, spit on, and insulted by members of the general public. Some 22 million Americans lost their jobs because of the coronavirus according to the Bipartisan Policy Center in Washington, DC; only 12% of unemployed Americans have said that their employer has asked them to return to work. 
Just for comparison's sake, know that in the UK, the government is paying 80% of worker wages; Germans received $5,000 a month for three months. Meanwhile, there is some talk of another $1200 stimulus check for some Americans but the way things are going, it won't arrive for another month or so.  
Swan Song
Recently the president was interviewed by Jonathan Swan of Axios, who started out asking about the president's propensity for a positive mindset. "I think we've done an incredible job between the ventilators and the ban on China," the president says. 
"Is wishful thinking and salesmanship really  suitable for our times?" the reporter asks. "With 1,000 deaths a day?"
The president insists "It's under control! They're dying, it's true, it is what it is. It's under control as much as you can control it." 
Jonathan asks, "When can you commit to every American having the same day testing as you have here in the White House?" The president says "You can test too much. Read the manuals, read the books."  
To which Jonathan Swan responds meme-worthily, "What manuals?" before getting back to his question, asking "When? What day? What does that mean?"
The president says "I'll get back to you." 
It must be noted that while Jonathan was respectful in his questions, he was not at all reluctant to call the president out on his incomplete answers, nor edit his facial expressions as he listened to said answers. It was a career-making interview, and I fully expect to see Jonathan situated as an on-air talent at a mainstream media outlet – the Big Show – sooner vs. later.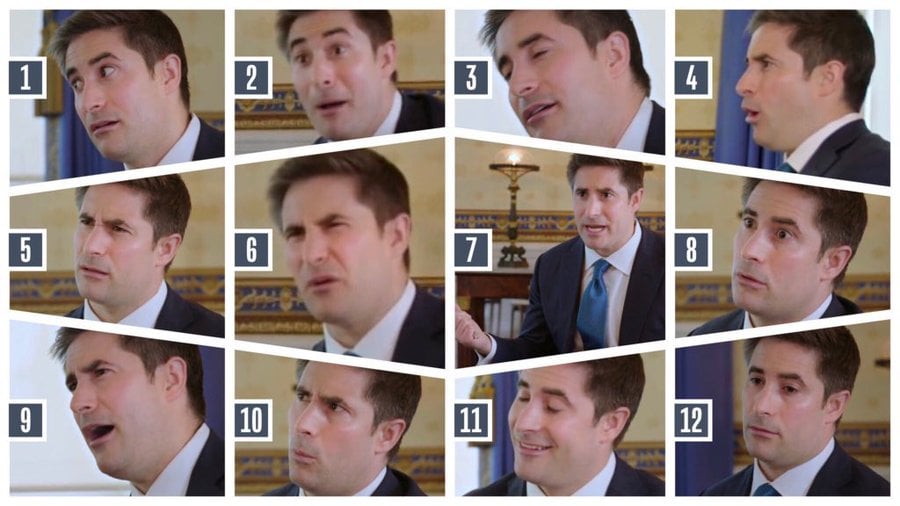 The conversation switches to mail-in ballots, which the president is vehemently against unless we're talking about his own mail-in ballot in which case it's fine. The reporter displays a Trump mailer, a Lara Trump robocall, and some lit from a Republican-only election, all of which are promoting the safety of mail-in voting. The president shrugs. He is serious about stopping mail-in voting, though. Sorting machines are being removed. Mailboxes are being hauled away. The new Postmaster General has eliminated overtime, rendering the famous postal service motto false.  "Neither snow nor rain nor heat nor gloom of night stays these couriers from the swift completion of their appointed rounds" appears, carved into the wall, of one of the three post offices I use/visit here in San Francisco. I've always found that guarantee thrilling in a way.  No one wants to be out in the gloom of night working, but there they are, our postal carriers, and prioritizing swiftness to boot.
As a one-time small business owner, I depended mightily on the postal service to deliver on time, because my product – an extremely fancy and fragile French pastry –  expired in just four days. I never once had a customer complaint in all my years – the USPS always delivered on time, or a day early even. I hope we find a way to save this incredible service that is, ironically, one of the true examples of American exceptionalism. 
A surprising moment in the Axios interview that I did not expect: when the reporter asks the president, Do you believe police treat black people different than white people?
"I have seen that there is a difference, and I don't like it. The knee on a neck was a disgrace. Why does it happen? I don't know why, I don't like it. It speaks to something that to me is unacceptable." Trump responded. This was an unexpected response from a man who was sued, along with this father, by the Department of Justice for racist landlord practices. But when asked what he would do about it, there was no real answer, just a flood of words that included Obama and Lincoln. Meaning no disrespect and just stating a fact, but it gets reeeeeeeeeeeaaaaaaaaaaal boring listening to repetitive old people, someone needs to tell the president.
Good News:  Hermain Cain died two weeks ago of COVID-19 – that's the sad news, but the good news is, he tweeted two weeks later, ragging on the Democrats, suggesting not only that there is an afterlife but we get to continue tweeting our petty grievances against each other for all eternity, if @jack allows it.